Hi! I'm Robin, a freelance writer and editor and puppy enthusiast living in LA. I'm originally from New York but I don't talk about it too much. I've worked in digital publishing as a writer and associate editor for years now, writing and editing articles about politics, pop culture, food, animals, and breaking news.
Writing humor, short stories, and sketch comedy brings me great joy — I've been published in McSweeney's, The Belladonna, Points in Case, and elsewhere. A live sketch show I co-wrote ran for a year at UCB. It's called The Best Friends Club #1: A Great Idea, it's a vulgar homage to The Baby-Sitters Club, and it's my favorite thing.
Thanks for visiting!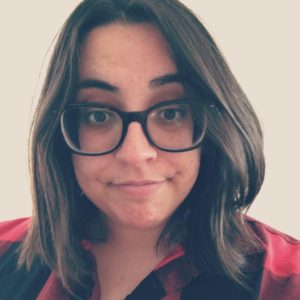 This is an old picture of me. I don't even have those glasses anymore.